A Premier Safari Destination
A true African getaway awaits you at Walkers Plains Camp
Enjoy the comfort, beauty and Intimate hospitality of Walkers Plains Camp. Come share our Passion!
"The eye never forgets what the heart has seen."
Nestled on an open plain savannah, within the world-renowned Timbavati Private Nature Reserve, with sweeping views of the Drakensberg Mountains, Walkers Plains Camp promises an unforgettable wildlife experience.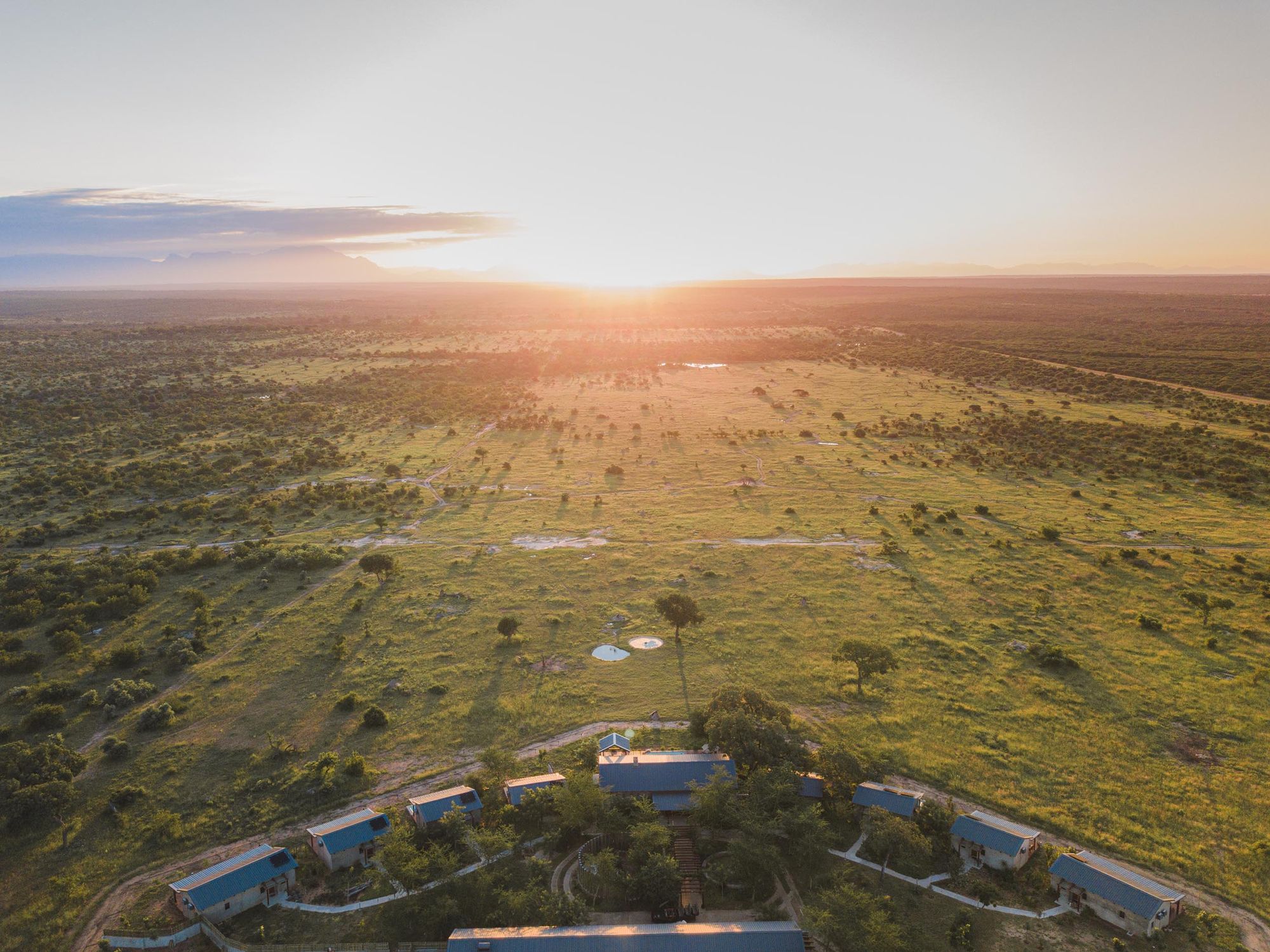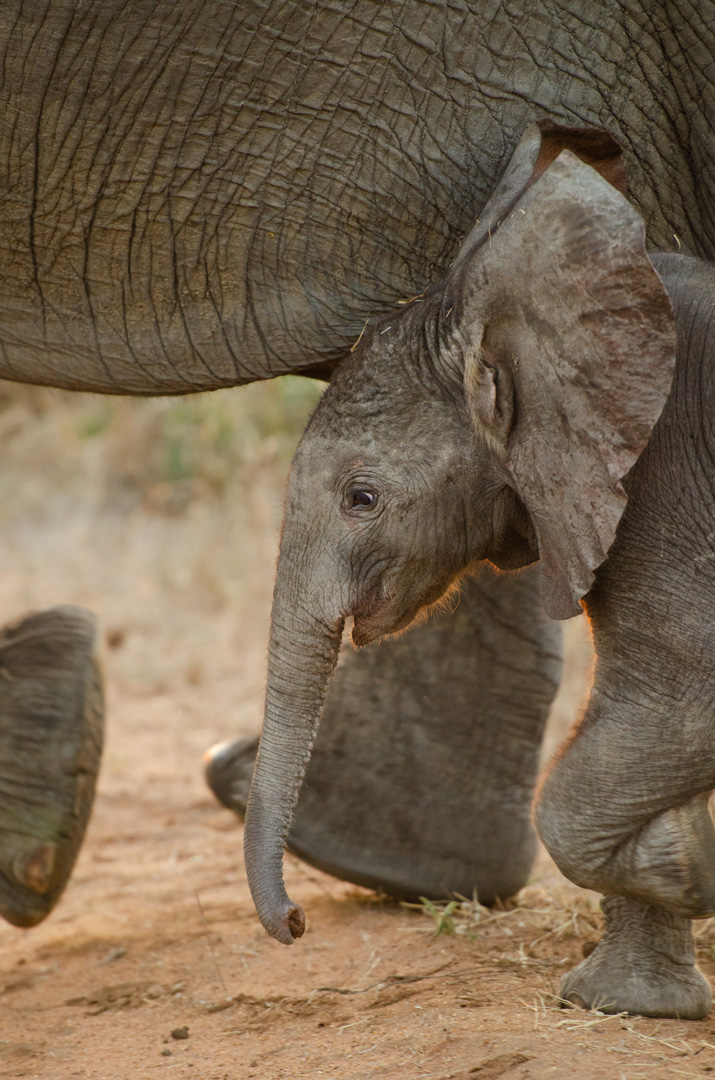 Family-owned and operated
Experience a Personalised Touch
Embark on a journey of discovery with the Walkers, whose family owned-and-operated bush camp offers a truly unique experience. With decades of combined experience as guides, twin brothers Steve and James Walker have developed an intimate connection with the African bush and a passion for sharing their knowledge with others. Their innate understanding of the land and its inhabitants is unparalleled, allowing them to offer guests an unforgettable adventure.
Join them, and our passionate team, on a journey that will leave you with a renewed appreciation for the natural world and a sense of wonder that will stay with you long after you return home.
Anchored by our central, welcoming homestead, our private rooms are thoughtfully positioned amongst the trees, providing a sense of seclusion and serenity. Each room is light-filled and beautifully appointed, with private plunge pools and breathtaking views of the surrounding landscape.
At night, after an eventful day, drift off to dreamland as you bask in the delightful hubbub of the African bush right on your doorstep, knowing every detail is taken care of to ensure your complete satisfaction.
8 Safari Rooms
A total of eight spacious and beautifully appointed rooms, two of which are exquisite two-bedroom family rooms. Each room boasts a private en-suite with double vanities, as well as both shower and bath facilities for your ultimate relaxation.
Private deck & plunge pool
Delight in the crystal-clear waters of your private pool, all while taking in the awe-inspiring vistas.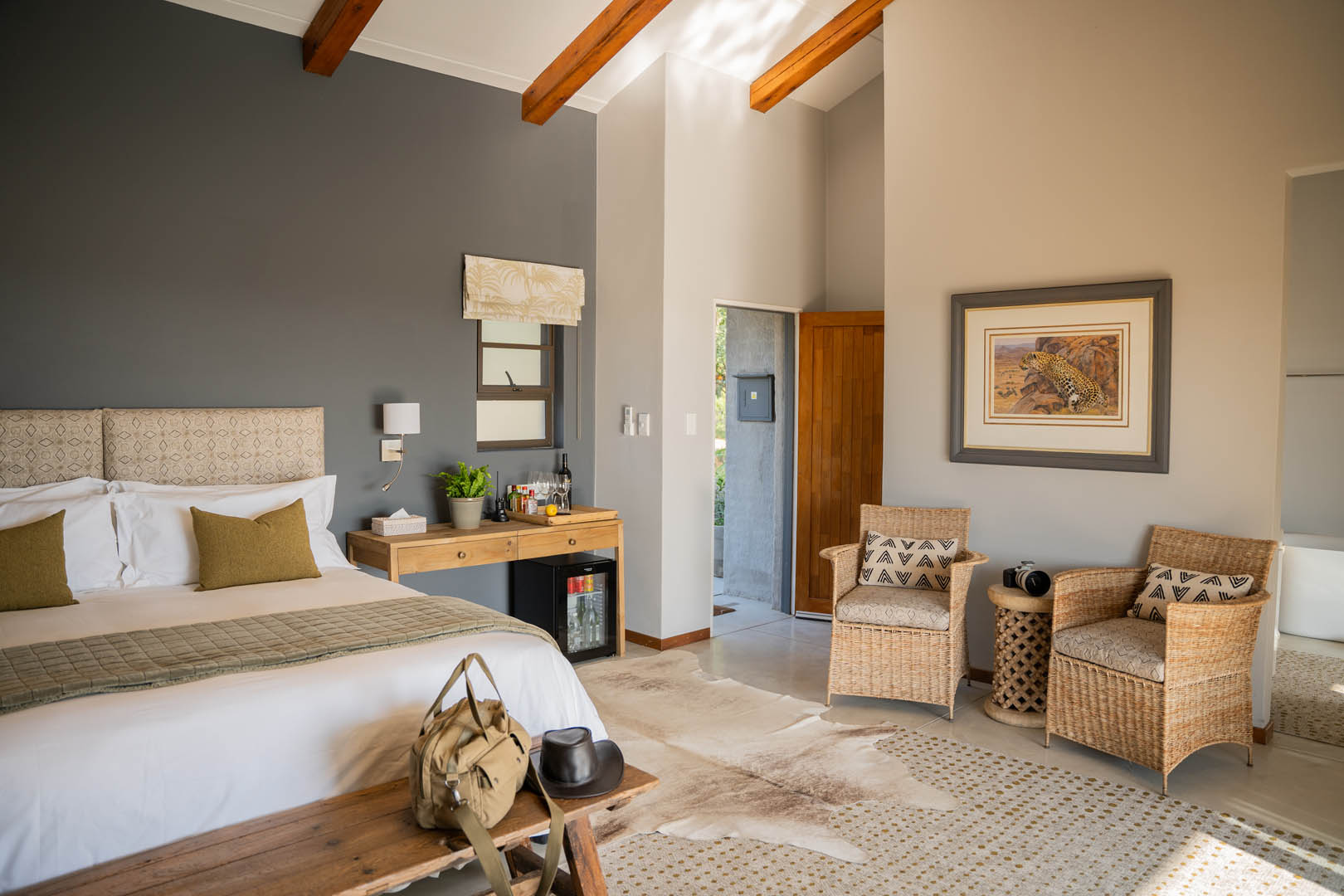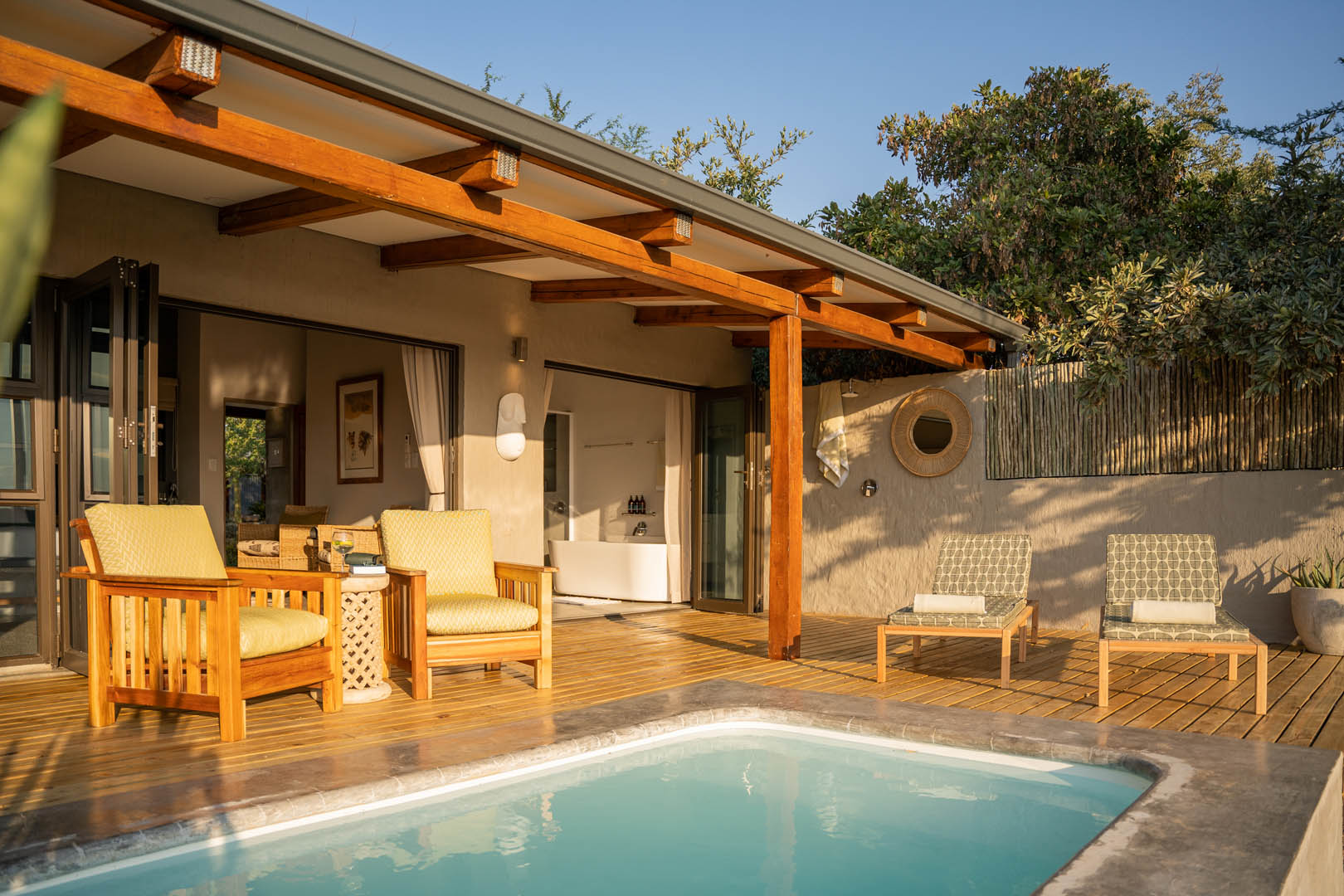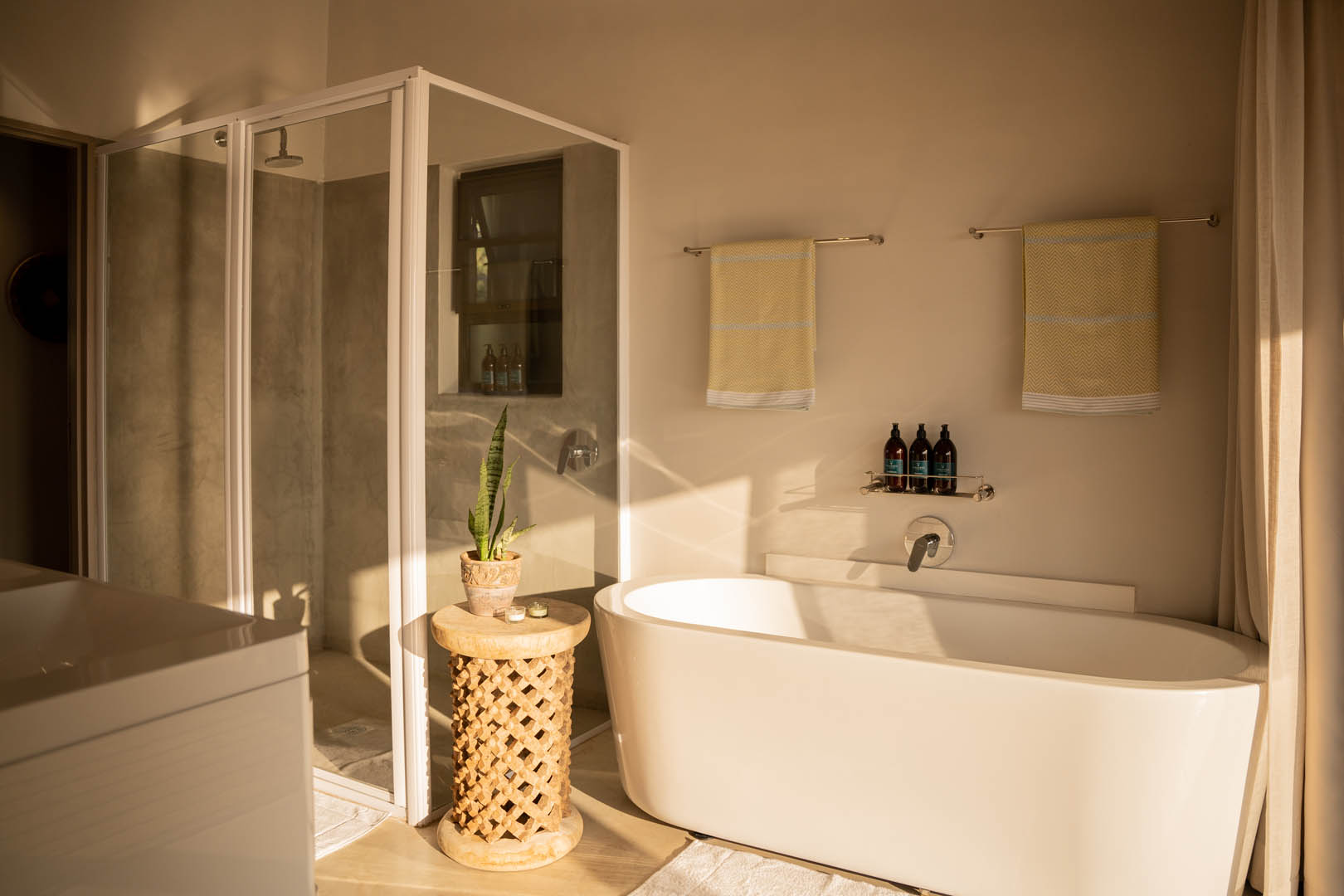 An absolutely stunning lodge with the most splendid 'Out of Africa' view of the plains and mountains beyond, which makes the setting truly unique from other lodges.
The friendly staff went out of their way to make our stay extra special. The guides were super friendly and knowledgeable – and you'll even see tons of game from the private plunge pool outside your room
@Carolyn D
Date of stay: Aug 2023
Trip type: Travelled as a couple
Exceptional Experience that was world class across all facets from Big 5 game viewing, service excellence and amazing cuisine.
Thank you to Walkers Plains Camp for creating memories of a lifetime for our family!
We will be back for sure!
@The Noorbhai Family
Date of stay: August 2023
Trip type: Travelled as a family
This is an experience. The Big 5 in one and a half days. We saw leopard (3 times), lion (many, some fresh on a buffalo kill), buffalo, rhino and several elephant, one of whom came to the camp to drink from the pond right on the fence.
An exquisite room, with indoor and outdoor shower, a fully stocked bar and your own private splash pool. The food was sublimely good, and the menus were varied and beautifully presented and tasty.
The staff are, without exception, of the highest order. Congrats Walkers!!!! You have an awesome safari camp! Can't wait to come back!!!
@Waggy
Date of stay: June 2023 / Trip type: Travelled with family

The best kept secret in the Timbavati! Amazing lodge, with spectacular views, a private pool and all the amenities you may need. Brand new, well equipped and comfortable vehicles and food of the highest quality.
What sets Walkers Plains Camp apart from the rest is the abundance of wildlife, often getting multiple Big 5 sightings in a single day. The staff is friendly, knowledgeable and caters for your every need.
A must-visit lodge, we will definitely be returning to Walkers.
@Sandro G
Date of stay: June 2023 / Trip type: Travelled as a couple